About
There's a massive shift in time to market – the speed and pace to build next generation technology companies is accelerating at an unprecedented rate. The Millard Group helps our clients gain a competitive advantage by partnering with them to build world class organizations disruptively fast.
---
Differentiators
We make quality and speed go hand in hand
Since 1996, we have been perfecting the ideal recruiting processes, hiring the best recruiters and enabling both with performance enabling technology allowing us to deliver the best executive, impact player and manager hires to our clients in industry leading time frames. Our speed is disruptive. Our average time to hire is 81 days for executive hires and 42 days for impact players and managers.
We offer a range and depth of solutions, making us a great Partner for our clients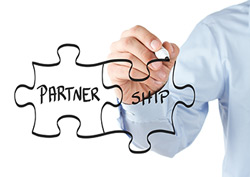 We refer to our Search Solutions as the 'Full Stack' as they allow us to truly partner with our clients to recruit the best executives, revenue generators, and operational professionals alike. It is common for a client to engage our Full Stack of Search Solutions to hire a CMO, Controller, and a national sales team simultaneously. It is also common for clients to unbundle the 'Stack' and engage us to hire a single Vice President of Sales or a lone Product Manager. Yes, we recruit executives, revenue generators and operational professionals. We are that crazy but that is how deep our commitment is to partner and deliver for our clients.
We cover the bases with a search methodology that is tight and disciplined
The underlying search methodology that brings each of our Full Stack of Search Solutions to life is called Talent Delivered, which is rich in listening, research, iteration, action, qualifying, closing, metrics, collaboration, communication, and tech enabled transparency. We have our clients covered.
---
Who We Are
Tenured All-Stars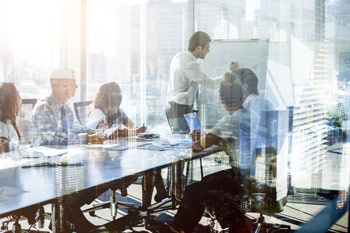 We are a passionate bunch! The Millard Group is chock full of passionate people who have made executive search their career and thankfully made The Millard Group their company of choice. We have an average tenure exceeding 11 years. We are loaded with great recruiters but just as important we have great people who use their success to give back. Life is too short for jerks.
Our search consultants are specialists. They specialize by specific technology industries and by functional expertise. If their industry niche is known by an acronym they know what it stands for and if prompted they can lecture for hours on end about why it is so cool. Please don't prompt them. This specialization allows them to identify, attract and land the right people faster. It also garners return calls from A players who are inaccessible to others.
Students of Search
Our search consultants receive an average of 75 hours per year of training. While the underlying premise of what we do has not changed since 1996 there have been several fundamental shifts that have put many a search firm out of business. We thrive on change making it our mission to enable our search consultants the ability to adapt to any recruiting situation. We are in the know.
We are All In
Our commitment to excellence causes us to analyze our business all the time. Status quo is never good enough. We are constantly looking for new and innovative ways to improve the quality and quantity of our performance and we track it all. We are metrics junkies.
---
Our Technology Expertise
Our clients power global business! Whether it is running a nuclear power plant, optimizing a global supply chain, making certain stock trades comply within a code of ethics, or an eCommerce platform that is finely tuned to increase revenue; our Cloud Application clients get it done in the cloud! Our Infrastructure clients power, secure and optimize the cloud itself! The Millard Group's tenured team of search consultants have vast expertise in the following Cloud Application and Infrastructure sectors:
Financial Technology
Procurement, Invoice Management, Billing, Payments and GRC
Industrial Technology
ERP, Supply Chain, Price Optimization, Asset Management, and Architecture Engineering and Construction
Marketing Technology
eCommerce, Personalization, Recommendation, Content Management, Master Data Management, Account Based Marketing
Sales Technology
CRM, Sales Enablement, Mobile Field Force Management
Vertical Solutions
Retail, CPG, Manufacturing, Financial Services, Hospitality, Construction and Power
Networking and Cloud Infrastructure
Software Defined, Application and Network Management, Wireless/Mobility, Data, Voice, Video, Datacenter
Cybersecurity
Infrastructure Security, IoT, Application and Web, Social Media, Mobility, Endpoint, Deception, Threat Intelligence
Internet of Things
Industrial, Security, Platform, Healthcare, Wearable
Internet Infrastructure and Broadband
Ethernet services (video, voice data, wireless), Optical, Security, Access, LTE and WiFi, Wireless and Mobility, Intelligent Bandwidth Management